Jayma Jamieson, MA, NCC, LPC

A Boulder Body Mind Spirit Counseling, LLC

Nationally Certified Counselor

Licensed Professional Counselor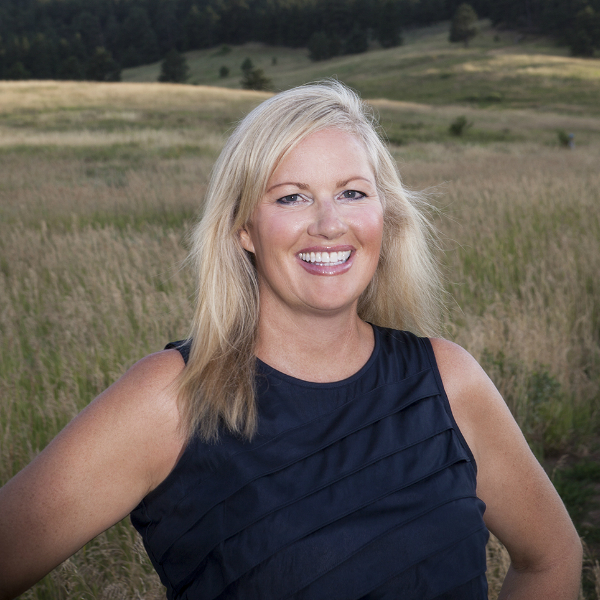 MY STORY
"I facilitate clients' growth and healing in a safe and therapeutic relationship, while helping them navigate through obstacles and challenges. We are wired to heal in safe relationships. I work with kids, teens, adults, and couples to resolve relationship problems, past trauma, parent-child conflicts, divorce, infidelity, and affairs. I also specialize in helping highly intelligent, sensitive and empathic individuals." Read more.
AREAS OF EXPERTISE
Divorce
CAREER TRANSITIONS
EMOTIONAL REGULATION
DATING AND RELATIONSHIPS
COMMUNICATION
ANXIETY
INFIDELITY AND AFFAIRS
SPIRITUALITY
WHAT CLIENTS SAY
"Jayma is a tremendous counselor, indeed Heaven-sent. She is patient and dedicated; her loyalty is out of this world. She was indeed a huge part of my healing. She blessed me with tools to use daily, such as somatic processing, Gestalt therapy techniques, and inner healing. I would give her a 10!" – C.B.
"Jayma came into our lives during a transitional stage. I went through a divorce and sought counseling, initially to help my son. Jayma counseled and impacted both of our lives in a powerfully positive way. She was able to reach my son in ways I wasn't able to. When he desperately needed to work through his own emotions and broken heart. I am so grateful to her for that. She taught me to be a better parent and helped my son and I communicate better. She taught me how to manage my anger and how it can work for me, instead of against me." – H.E.
"The counseling services provided by Jayma were nothing short of astounding! Her keen insight into my son's behavior and character allowed her to effectively reach our son where he was at in his life. We were not able to do this on our own, but with her wisdom and guidance, he began to communicate and share his heart with us all. Our son has opened up once again as the precious and kind young boy we know him to be. The transitions of our family were difficult, but he was able, with Jayma's experience, to come out on top! Thank you so very much for helping us to restore this young boy as a happy, healthy and effective child. You are such a gift in this community! Blessings to you!" – D.H. and Family
"My work with Jayma deepened my faith when I was about to give up on it because of many Christians being judgmental and exclusive.  Jayma's love for all people exemplifies the teaching of Jesus Christ. My life was profoundly changed for the good." – L
"There are many who are solely educated as therapists. Jayma is both educated AND gifted! Truly amazing!" – J.R.
"My husband and I benefitted so much from our counseling sessions with Jayma. We had seen a few counselors in the past but we never stayed with them because we didn't feel a connection. But when we found Jayma, we were happy to have finally found a counselor who understood us and who cared about our marriage. She helped both of us learn new ways to communicate with one another to avoid conflict. We grew so much as a couple as well as individually in the 8 months that we were with her. We are so grateful to God that he put us on the path to find her." – L.M & F.M.
"Surfing through and finding a therapist can be extremely challenging! I am extremely thankful to have come across Jayma via referral from a reliable source. Jayma was extremely open minded, knowledgeable about different therapy techniques and approaches, application of ideas, and facilitating the therapeutic process necessary to navigate challenging issues with no essence of judgment. She is awesome about guiding you to your own understanding and not projecting personal values or opinions on you. She used multiple sources to support the information she used. I spent multiple months with Jayma for therapy and was extremely thankful for the safe haven and impactful process. I highly recommend her." – R.S.
"Jayma is compassionate, attentive and person centered. She will never make you feel like a "client" who is a commodity that will help pay her bills, but she will become a trusted fellow traveler on the path alongside you. She brings in a variety of tools to meet your needs. I still use the skills and tools I learned from this trusted healer."- K.W.
"A Boulder Body Mind Spirit Counseling has helped me immensely. I have learned a lot about myself and I've learned different ways to care for myself #selfcare. Learning to take care of myself was a revelation, and I'm thankful every day that by His divine plan I found A Boulder Body Mind Spirit Counseling when I was searching for a counselor." – M.J.
"My boyfriend and I have seen Jayma many times now and I would say she is an extremely helpful therapist. She will get to the root of issues you may never knew you had or never knew how to address properly. She has many therapeutic techniques on how to solve certain issues too. I highly recommend her for anyone!" – L.C.
"Jayma has such a genuine compassion for her client, it is very easy to share with her! Highly recommend her!!"     ~C.W.
View All